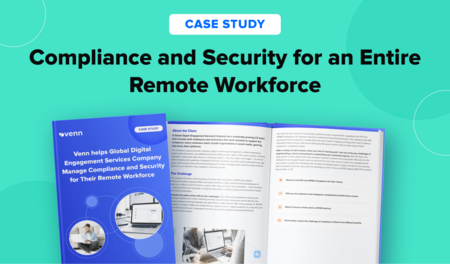 Compliance for Global Digital Engagement Services Company
Embracing Venn helped this Global Digital Engagement Services company manage compliance and security, so much so that Venn is a selling point in their RFPs for new clients. ...
Read More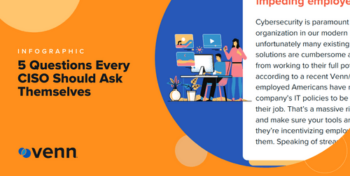 Read the five questions that every CISO should always ask themselves to help evaluate and improve their organization's cybersecurity posture.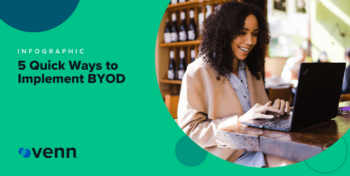 Setting up a robust BYOD policy is crucial to ensure you're protecting sensitive information and also respecting your employees' privacy. Check out five ways to implement BYOD.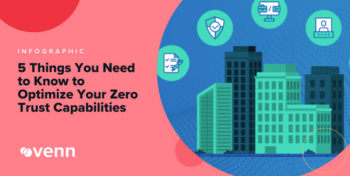 Achieving Zero Trust is not an easy feat. How can we embrace the mantra of "never trust, always verify" in the modern hybrid working society?
Get Our Latest Resources
Straight to Your Inbox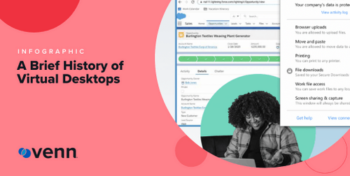 Learn the history of virtual desktops through this infographic where we share about how virtual desktops first burst into the scene and its evolution.