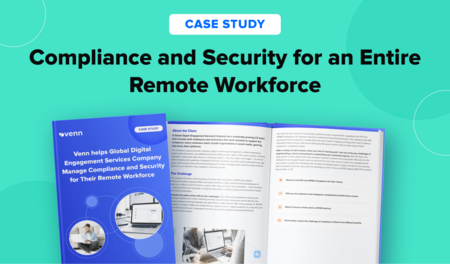 Compliance for Global Digital Engagement Services Company
Embracing Venn helped this Global Digital Engagement Services company manage compliance and security, so much so that Venn is a selling point in their RFPs for new clients. ...
Read More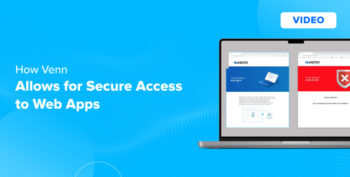 Venn provides secure access to web apps by isolating the work browser in a secure enclave and limiting access to SAS applications through VPN.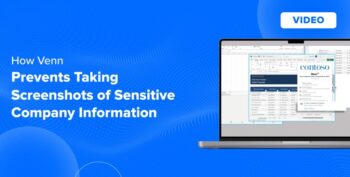 Venn ensures data security by preventing screenshots and blocking data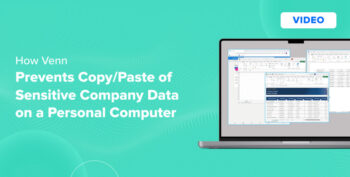 Venn secures sensitive company data by preventing unauthorized copying and pasting on personal computers.
Get Our Latest Resources
Straight to Your Inbox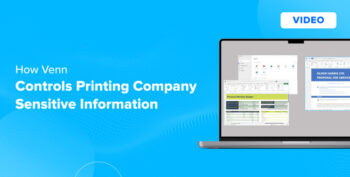 How to define printing restrictions for individual users, groups, or the entire organization and safeguard confidential documents from being printed within the secure enclave.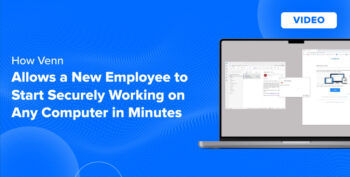 Gone are the days of waiting for a computer delivery and relying on IT support to get started. Installing and running Venn is a simple process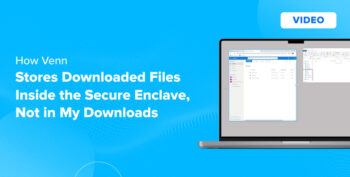 Safeguard sensitive data even on unmanaged devices, granting access only to authorized applications from inside the secure enclave.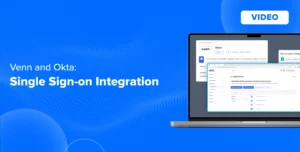 Showcasing the integration between Venn and Okta for a seamless single sign-on experience. Users can securely access their work applications using their Okta account, simplifying the login process.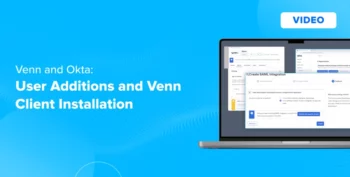 Dive into the integration between Venn and Okta, making it seamless for users to securely use Venn and other SAS applications, with Okta serving as the identity provider.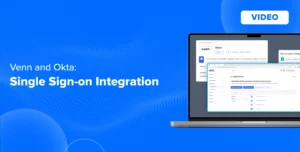 Venn secures remote work on any unmanaged or BYOD computer with a radically simplified and less costly solution than virtual desktops or having to lock down every PC.